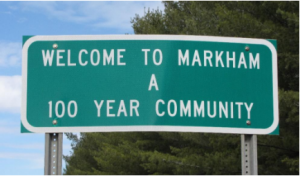 Dear Friends,
Here we are getting ready for our annual meeting. It will be on Sunday, April 23, 2017 at 3 pm in the Colvin Town Hall on Hwy 4 in Markham. Philip Lobb has more Markham history to share with us. Lunch will follow the meeting. Please feel free to bring a dish to share
The fall bake sale last November went well! Lots of goodies donated, goodies bought and lunches eaten. It is always nice to visit with everyone.
People often ask about volunteering at the farm. Besides the events that take place annually there are other ways to participate. The Welcome sign at the farm needs a new coat of varnish. We have the supplies, if you are interested, please contact Darlene. A fun way to help at the farm is by packing a picnic lunch and spending some time on the grounds. Look for pinecones and branches that need to cleaned up. Wouldn't Eli be happy to see the buildings swept out and windows cleaned? You never know who will stop by to visit while you are there.
Hope to see you at the Annual Meeting!
Kiitos!
Darlene Saumer, President